Better than the rest, right from the start

When Siegfried Wagner and Manfred Runge established Ruwac in 1976, they were
in complete agreement about their objective: to produce the best vacuum cleaners.
Vacuum cleaners that would cope with any type of material and could be used in
the harshest environments. So there was no room for compromise, right from the start.
Then as now, every Ruwac vacuum cleaner is manufactured on the basis of six simple
but effective principles:

1. Handmade in Riemsloh
If it says Ruwac on the outside, then it\\\'s Ruwac on the inside too. That\\\'s because every part – for the smallest vacuum cleaner to the biggest extraction plant – undergoes an internal manufacturing inspection in Riemsloh.

2. Individual design
Of course you can buy a vacuum cleaner from us. But not until we know exactly what you need it for. That\\\'s why we offer solutions. Not just vacuum cleaners.

3. Top-quality material
A good vacuum cleaner vacuums well. So far, so good. A Ruwac vacuum cleaner vacuums well and just keeps on going. That\\\'s why we decided at an early stage to use GRP for the housing: durable, lightweight and indestructible.

4. The right filters
At the heart of any vacuum cleaner is the filter. The choice of filter depends on the particle size and the physical and chemical properties of the material being vacuumed. And as we only ever settle for the best, we work exclusively with filter specialists.

5. Research and development
The industry is moving forward all the time, but Ruwac makes sure it keeps pace with the changes. We are constantly engaged in research and development to ensure we can offer the best solutions, no matter what the requirement.

6. Quality
1 to 5 make 6: Ruwac\\\'s impressive quality standards. We started out 36 years ago with the intention of building the best vacuum cleaners. We\\\'re still doing that today.
Get In Contact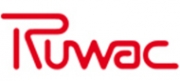 Ruwac
Melle-Riemsloh
Germany
EUnited - European Engineering Industries Association,
BluePoint Building, Boulevard A. Reyers 80, , 1030 Brussels, Belgium, +32 27 06 84 21
Transparency Register number: 0289344948-82
© 2022 Eunited aisbl, Bruxelles