11 July 2023 | News
Joint industry position paper on the digital declaration of conformity
EUnited together with a group of industry leaders has united to address the outdated practice of paper-based Declaration of Conformity (DoC) requirements...
read more
21 April 2023 | News
Machinery Products Regulation (MPR) adopted by European Parliament on 18 April 2023
The European Parliament adopted the Machinery Products Regulation proposal during its plenary sitting on 18 April 2023 with 595 votes in favour, 7 votes...
read more
31 March 2023 | News
We're hiring - new position open at EUnited Brussels
EUnited is looking a new Membership and Communication Services Coordinator to join our team in the EUnited Brussels office.Together with the Executive...
read more
17 March 2023 | News
Now available - Industry Joint Paper on the legislative proposal on Empowering Consumers for the Green Transition
Together with 9 other industry associations, EUnited has co-signed a joint statement on empowering consumers in the green transition. This statement concerns...
read more
2 February 2023 | News
Joint industry statement on the EU Data Act ahead of the EP and Council votes
EUnited together with 29 EU industry associations has issued a joint statement on the EU Data Act. Data sharing will be fundamental to the success of the...
read more
5th December 2022 | Municipal Equipment
Now available: EUnited statement - trilogue on Machinery Products Regulation concerning "manually loaded trucks"
In view of the next trilogue negotiations of European co-legislators on the machinery products regulation on 15 December 2022, EUnited's Municipal...
read more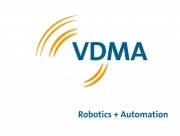 October 2022 | Robotics
EUnited Robotics to Join VDMA, Europe's Largest Industry Association
EUnited Robotics and VDMA Robotics + Automation merge to create one strong platform for the European robotics industry. The members of EUnited Robotics will...
read more
7 October 2022 | Cleaning
Now available - Study on legal warranty and spare parts availability
EUnited Cleaning has this month finalized a study on legal warranty and spare parts availability.This is a living document which was created as a consequence...
read more