Complete automation solutions:
We view ourselves as an automation provider with a flexibly upgradable product range that can integrate various optional components. We not only supply the largest range of SCARA robots for the most varied applications, but also six-axis robots, controllers, and software. All our products integrate seamlessly and are easy to operate.

Reliable and durable:
Our robot systems are defined by their exceptional precision, speed, reliability and durability. A host of household names are very satisfied with the performance of their Epson robots.
Get In Contact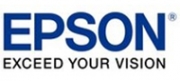 Epson Deutschland GmbH
Otto-Hahn-Straße 4
40670 Meerbusch
Germany
+49 2159 538 1800
EUnited - European Engineering Industries Association,
BluePoint Building, Boulevard A. Reyers 80, , 1030 Brussels, Belgium, +32 27 06 84 21
Transparency Register number: 0289344948-82
© 2022 Eunited aisbl, Bruxelles