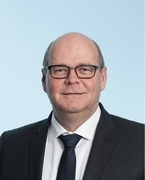 November 2018 | Municipal Equipment
Rudi Rosenkamp elected as new chairman of EUnited Municipal Equipment
Rudi Rosenkamp (AEBI Schmidt Holding AG) was elected as new chairman of EUnited Municipal Equipment at the EUnited Municipal Equipment General Assembly on...
read more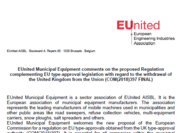 Municipal Equipment
EUnited Municipal Equipment comments on the proposed Regulation complementing EU type-approval legislation with regard to the withdrawal of the United Kingdom from the Union
EUnited Municipal Equipment is a sector association of EUnited AISBL. It is the European association of municipal equipment manufacturers. The association...
read more

16 April 2018 | News
EXPO CLEAN & EXPO LAUNDRY 2018
PDF Full Press Release Jakarta, 16 April 2018 EXPO CLEAN & EXPO LAUNDRY 2018 concluded with a successful note last month, bringing together...
read more
06 March 2018 | Cleaning
Record Breaking Expos
The four expos – the 15th edition of the Clean India show, Waste Technology India Expo, Laundrex India and Car Care Expo have...
read more

06 February 2018 | News
Expo Clean 2018
EXPO CLEAN & EXPO LAUNDRY, the only dedicated exhibition for the Cleaning & Laundry Industry in Indonesia, is opening its doors for the 5th time in...
read more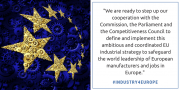 16 February 2017 | News
EUnited AISBL among 92 Signatories of the Joint Declaration for an ambitious EU industrial strategy
Joint Declaration for an ambitious EU industrial strategy
read more