September 2020 | Robotics
automatica 2020 not to be held as in-person event—new format for 2021 under development
Messe München develops new event format for summer 2021 in cooperation with the industry Further expansion of digital offering Next automatica to...
read more
September 2020 | Robotics
EUnited's Feedback on European Commission's Inception Impact Assessment concerning Ethical and Legal Requirements for AI
EUnited supports the principle and pursuit of trustworthy, human-centric, and ethical AI in Europe. Nevertheless, it reminds the Commission that –...
read more

September 2020 | Robotics
New Roadmap for U.S. Robotics
Every four years a Roadmap for U.S. Robotics is published. 2020 is the year for the latest edition published on September 9th, titled "A Roadmap for US...
read more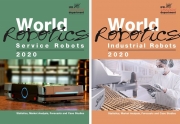 September 2020 | Robotics
Record 2.7 Million Robots Operating in Factories Around the Globe
The stock of industrial robots operating around the world saw an increase of about 85% within five years (2014-2019) and is currently at a record...
read more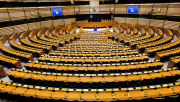 News
INVITATION! EUNITED'S PLENARY MEETING 2020
Dear EUnited Members, Join us for EUnited's 2020 Plenary Meeting on the 5th November from 13.30 to 15.00. This year, exceptionally due to the...
read more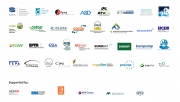 News
Industry Call for Action to Postpone Legal Obligations SCIP Database
read more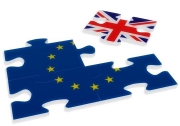 September 2020 | Robotics
"BREXIT Readiness Checklist" for Companies Doing Business with the UK
This checklist presents the most relevant questions and references that businesses should refer to concerning trade, provision of services, energy, company...
read more
News
Navigating the Storm - Business Continuity in the Midst of a Global Pandemic
It took just a few weeks in the first quarter of 2020 for the COVID-19 pandemic to profoundly impact life all over the world. In addition to the health...
read more